7 July 2005

A Bunch of News:
(Reiterated and extrapolated in the forum)
1. I will be sharing a booth with Eric and Les at the San Diego ComicCon from July 14 - 17.
2. Click on this little piece of art to check it out. It's cool.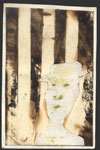 click
3. Page Seventeen has been brought to you through the generosity of my own personal Swahili translator, who let me borrow her computer when mine took a crap.
THUS:
I don't know how often I'm going to be able to borrow her computer, so if you'd like to help me get a new one, I've come up with a few fancy donation incentives...

Other webcomics I regularly visit: